St. Francis of Assisi
"Praised be You, my Lord, with all Your creatures"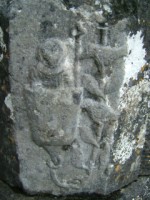 St. Francis of Assisi was born in Assisi, Italy in 1181 or 1182 A.D. The son of a wealthy merchant, he lived a carefree, fun-loving life in his youth enjoying the company of other young people in Assisi at that time. He even fought in the war with the neighbouring town of Perugia, and on capture spent about a year as a prisoner of war.
"Let every spirit praise the Lord"
However, the focus of his attention gradually changed as he experienced a series of personal encounters with the Lord Jesus Christ in dreams, in the silence of a cave, in prayer before the San Damiano crucifix, in hearing a passage from the Gospel and in meeting a leper on the road. Indeed, it was while he was praying in an abandoned church dedicated to St. Damien (San Damiano) that he heard the figure on the cross say to him, "go repair my house which as you can see is falling into ruin."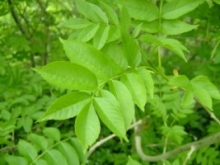 On turning his attention to God the Father, overwhelmed by His infinite love for him revealed in His incarnate Son, Jesus and in creation, Francis gave up his inheritance and devoted his life to following the poor and crucified Christ. Francis showed his love for God through his deep love and reverence for all of God's creation. His prayers such as "The Canticle of the Creatures" express his brotherly relationship with all created things.
"Sing a new song to the Lord
Sing to the Lord all the earth"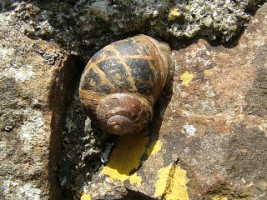 Men and women joined him, and together they prayed and praised God in all His creation, and served Christ in people experiencing poverty and suffering. Eventually, Francis founded the Order of Friars Minor (Franciscans) for men, and along with St. Clare of Assisi, the Poor Clares for women. He founded the Secular Franciscan Order for married, widowed and single people. Each of these groups try to live the spirituality of St. Francis based on his life.
He died in Assisi in 1226 A.D. Due to his brotherly care for all creation including nature, St. Francis was named Patron Saint of Ecology by Pope John Paul II. Click here to watch a short interview I gave on St. Francis' Vision of Creation.
"Praised be You, my Lord,
through Sister Water,
who is very useful and humble
and precious and chaste."