Cill Chré, Co. Chorcaí
Kilcrea, Co. Cork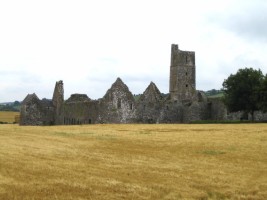 Located near Farran on the Cork to Bantry road, Kilcrea friary was founded by Cormac Láidir MacCarthaigh, Lord of Muskerry in 1465. The friary was protected from suppression by the MacCarthys until the friars were expelled in 1578. Returning in 1603, the friars were finally expelled in 1614. The friars continued to minister from their places of hiding but by 1766, the remaining friars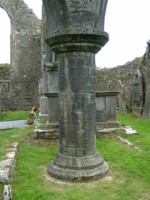 had withdrawn to Cork city, from where they continued to minister occasionally in the Kilcrea area until 1815. The friary church with its tower and the friary itself are almost complete though some of the cut stone has been removed. The ruins are full of burials including Cormac, the founder. Away from the busy road, Kilcrea is a peaceful place in which to reflect. Plenty of flora and bird life can be admired amongst the ruins also.
Praying Nature at Kilcrea Friary
Become still and quiet so that you can reflect a little on what it means to be created by God. Read the following words from scripture and view the images below to help your reflection:

For everything created by God is good,
and nothing is to be rejected,
provided it is received with thanksgiving;
for it is sanctified by God's word and by prayer.
- 1 Timothy 4: 4-5