Claonadh, Co. Chill Dara
Clane, Co. Kildare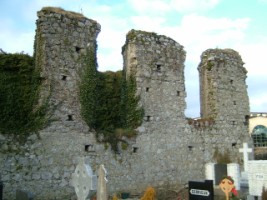 The Franciscan friary at Clane was founded in 1258 by Gerald FitzMaurice FitzGerald, and a damaged effigy of a knight on the site is said to be that of this man. The friary was suppressed c.1540, but friars stayed on until the friary was utterly destroyed c.1550. Only the remains of the friary church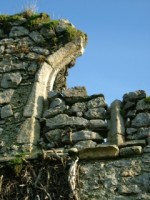 and part of the outside trancept wall are extant now. The site of the friary ruins has become home to the local graveyard and a green space lies on the far side. Birds, in particular crows, are nesting in the ivy covering parts of the walls as well as in holes in the walls. Some of the flora growing amongst the ruins and nearby are red dead-nettle, hairy tare, fumitory, petty spurge, stonecrop, hawthorn, snowberry and various fungi.
Praying Nature at Clane Friary
Be still and become aware of the presence of God in your own life and also around you. Then read the following passage from scripture, and if you like, view the images below to help you reflect on the words:
I consider that the sufferings of this present time are not worth comparing with the glory about to be revealed to us. For the creation waits with eager longing for the revealing of the children of God; for the creation was subjected to futility, not of its own will but by the will of the one who subjected it, in the hope that the creation itself will be set free from its bondage to decay and will obtain the freedom of the glory of the children of God.
- Romans 8: 18-21