Baile Shláine, Co. na Mí
Slane, Co. Meath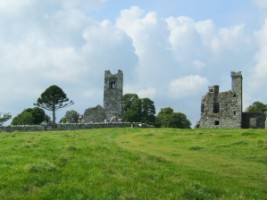 The Hill of Slane on which the ruins of the Franciscan friary of Slane stand today is traditionally associated with Ireland's patron St. Patrick who lived in the 5th century A.D. A church was built here soon after his time. Little is known about that first church but the friary was founded by Sir Christopher Fleming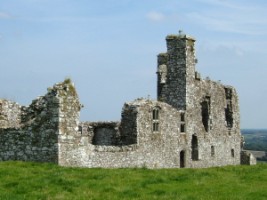 in 1512. Close to the church with its fine tower are the remains of a college. Surrounding the church is a cemetery with many old headstones, some of them, merely grave markers. Flora includes yarrow, ivy-leaved toadflax, harts-tongue, and maidenhair spleenwort.
The village of Slane with its historic church, friary and college is situated just a short distance north of the famous River Boyne which is part of the River Boyne & River Blackwater Special Area of Conservation (SAC) and Special Protection Area (SPA) as well as the Boyne Wood proposed Natural Heritage Area (pNHA) and Slane Riverbank pNHA.
Praying Nature at Slane Friary
Sit still and allow yourself to experience the present of God within you, and around you in all His creation. Read the following piece of scripture and then gaze on an image(s) below (click on an image to enlarge it):
All the earth worships you;
they sing praises to you,
sing praises to your name.
Psalm 66, 4