Cathair na Gaillimhe
Galway City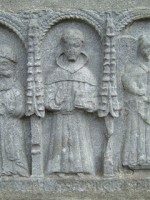 Founded in 1296 on an island next to the river Corrib and the city of Galway, this Franciscan friary flourished for many years. In 1657, it was destroyed, the friars driven out, and the friary church turned into a courthouse. Indeed, the present courthouse stands on the same site. The present friary, known locally as "The Abbey" is located next to the old friary cemetery, approx. 100 metres south of the original friary church.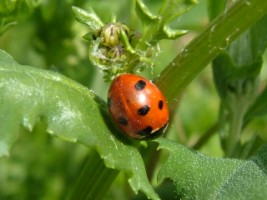 The flora & fauna displayed below is only a sample of what can be seen in this small area. A variety of waterbirds frequent the river and many of the common garden birds are prevalent also. Flora is varied with waterside, urban, and garden escapes among the many plants to be enjoyed.
Both the old and new sites are situated next to the River Corrib a very short river of only approx. 6 km which flows from Lough Corrib through Galway city where it enters Galway Bay. The river proper is part of Lough Corrib Special Area of Conservation (SAC) while its estuary is part of the Galway Bay Complex SAC and proposed Natural Heritage Area (pNHA). Lough Corrib and Inner Galway Bay are also Ramsar sites - internationally important wetlands. In fact, this short river is a vital link between two massive SAC's, Special Protection Areas (SPA's) and pNHA's designated to protect a variety of habitats and species and ensure a quality environment for all to enjoy.
Praying Nature in Galway City
Still yourself so that you become aware of your breathing and of God present to you now. Say the words of the psalm below, and then click on an image below, and reflect upon the words as you gaze on the image:
Let everything that breathes praise the Lord!
Praise the Lord!
Psalm 150, 6