Guiding Spirit of St. Francis in Franciscan Places
St. Francis maintained that all creation is a place of encounter with God, and so 'places' wherever we find ourselves can lead us to God. Franciscan places are everywhere people live in the spirit of St. Francis, in joy and peace, courteous and gentle towards everyone, other creatures, and to the earth itself. However, some places have been occupied over many years, perhaps centuries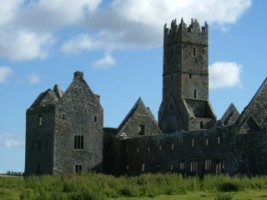 by people devoted to the gospel vision of St. Francis, living according to his Rule of life. For the most part in Ireland, these places are now the sites of abandoned ruins dotted throughout the country, albeit held in special regard by local people whose ancestors and more recently deceased loved ones are buried in the vicinity of the ruins.
Places symbolic of St. Francis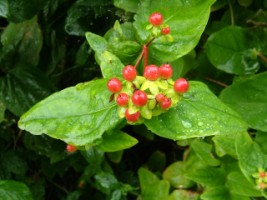 The ruins are an important dimension of heritage and tourism, but given their association with so charismatic a figure as St. Francis, they are more than mere historic ruins. They are places symbolic of St. Francis himself, and hold the potential to guide people in loving the creation as Francis did and to be centres from which to rekindle his extraordinary spirit and vision in the world.
Places to Pray with St. Francis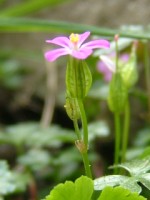 Therefore, we provide a list of Franciscan sites (in the lefthand column) for you to visit, where you can learn something about its history, flora and fauna, and then like St. Francis pray while reading scripture and gazing at [images of] nature. Our inquisitive and prayerful encounter at these sites could bring about a new beginning in our response to the ecological challenges confronting us today. Some of these issues are addressed in the section, Ecology Matters!.
Location of Places listed in lefthand column