Ros Riala, Co. na Gaillimh
Ross Errily, Co. Galway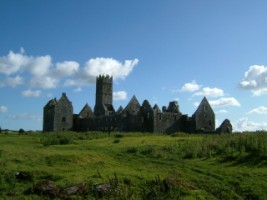 Ross Errily Friary, also known as Ross Abbey is situated in fields about 2 km west of the village of Headford. It was founded sometime in the late 15th century and occupied til about 1833.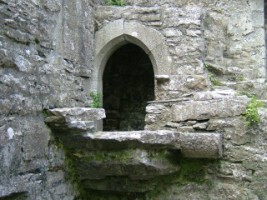 This friary is one of the best preserved Franciscan friaries in Ireland, and as is evident from the photograph, it is also blessed in its location with nothing but the sound of wind through the ruins, birds flapping their wings, and cattle in the adjacent fields.
This historic friary is situated beside the Black River which flows into Lough Corrib and is part of Lough Corrib Special Area of Conservation (SAC). An area adjacent to the friary and extending across the Black River is the Rostaff Turlough proposed Natural Heritage Area (pNHA).
Praying Nature at Ross Errily Friary
Give yourself a moment to become still and let yourself become aware of the gentle loving presence of God in your midst. Read the piece of scripture below until it resonates through your whole being. Then click on a photo, and just sit back, gaze & listen with your heart to God speaking to you:
Great are the works of the Lord,
studied by all who delight in them.
Psalm 110(111), 2