Franciscans Caring for Creation Today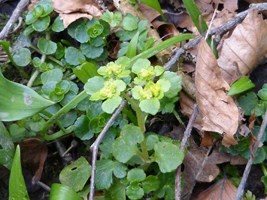 In 2003 and 2009, our General Chapters held in Assisi (Italy) have been inviting the friars (and all Franciscans) to educate themselves and become involved in environmental issues and crises especially those adversely affecting the poor. To this end, we have produced the following two study documents (click on the titles to read the document):
Following a brief introduction, this document is presented under the following headings: I Franciscan motivation for addressing the crisis: II A New Ethic for a Globalised World: III Environmental Justice: IV Experiences of and Reflections on Environmental Justice using four examples of Franciscans engaged in environmental justice situations: 1. Indonesia : Minining Industry and the Dream of Prosperity; 2. The Enigma of Abundance and the Degradation of the Environment in Africa; 3. A Reflection on Amazonia and Environmental Justice; 4. New Orleans: We have not here a Lasting City followed by a conclusion.
is the second document and is presented under the following headings: introduction; water; energy; garbage/waste; packaging; paper, batteries, toxic products; transport; food; Fairtrade; liturgy and prayer.