Creating Sustainable Employment
by Greening the Economy:
Plan by the Green Economy Group, Ireland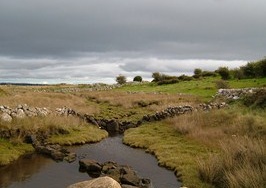 Governments and big business talk a lot about a 'green' economy, but often their actions suggest that their talk is merely 'greenwash' with some greening here and there while they continue with a business-as-usual brown and grey economy. In practice, their 'green' talk shows no more than a superficial regard for nature or human rights and dignity - their core value seems to be only that of generating wealth for themselves. However many genuine people are calling for real change, and one such group of people call themselves the Green Economy Group (GEG). The GEG comprises members of the Irish Environmental Network and they have proposed a plan to green the Irish economy so that the whole community benefits, and especially local communities.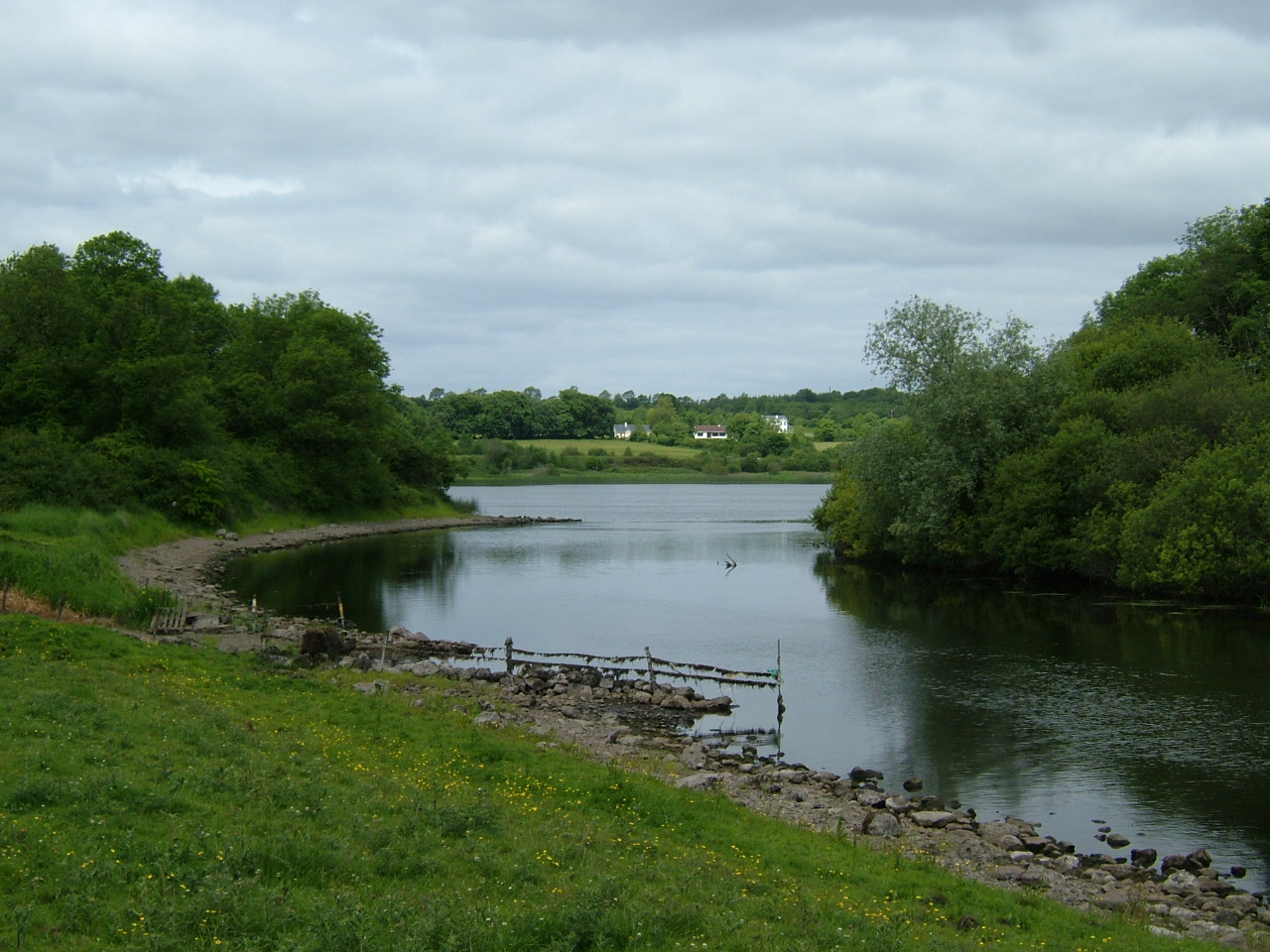 GEG sees the Green Economy as incorporating the whole economy and are promoting it as a part of the vision for a sustainable future for Ireland, based on the understanding that humanity is entirely reliant on the natural environment for its well-being, and that economic systems and practices must be formed around that reality. GEG claims that the Green Economy holds massive potential for the creation of decent and sustainable jobs for local communities.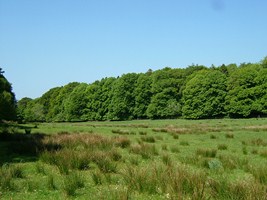 The plan proposed to the Irish government by this group is underpinned by the UNEP definition of a Green Economy as one which results in "improved human well-being and social equity, while significantly reducing environmental risks and ecological scarcities." Implementing the recommendations in this plan will encourage local energy supply, food production and use of local resources in a healthy and sustainable way.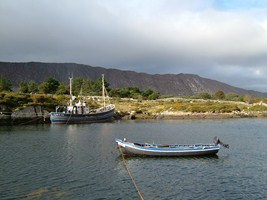 To read the full plan, click here
GEG's Recommendations to the Irish government:
Fundamental Actions
- Reframe the green economy in a wider context.
- Publish a plan for achieving a green economy in Ireland.
- Publish a profile assessment of existing green / brown / grey jobs and potential future green jobs in Ireland.
Taxation
- Implement a property tax based on the value of all zoned residential land, extending it to all development land in replacement of commercial rates.
- Conduct an Employment Impact Assessment of Property Tax Options.
- Establish an administrative structure to analyse and develop proposals to shift taxation from production and labour to resource use and pollution.
- Maintain and increase fuel taxes.
Subsidies
- Abolish Public Service Obligations (PSO) to peat-fired electricity production.
- Abolish Tax exemption of employee parking spaces.
- Establish a task force to report on all other subsidies including those which operate by tax exemption.
- Abolish red diesel in favour of tax rebates in agriculture and other forms of support / rebates for fishing which support conservation.
Monetary Policy
- Establish a think-tank to investigate mechanisms for moving away from debt based money and for developing local currencies.
Reform of the Euro
- Engage with EU partners to reform the Euro and its governance so that it is capable of fulfilling its role in a sustainable economy.
Training
- Programmes to tackle youth unemployment should include a strong focus on the Green Economy, Environment, & Sustainable Development.
- Support innovation and creativity in the training methodologies alongside the more traditional training courses.
Procurement
- Prioritise the proactive implementation of "Green Tenders - An Action Plan for Green Public Procurement.
- Adopt BS 8903 - Principles and Framework for Procuring Sustainably - for all public bodies and promote its adoption by the private sector.
Investment programmes
- Ensure that all major government investment programmes directed at job creation are based on an objective assessment of projects which could be included.
- Ensure that the assessment considers how many jobs are likely to be created by each of the measures, policies or projects being prepared for inclusion.
- Ensure that the assessment also considers the impact of the projects on sustainability indicators including compliance with EU law and meeting national emissions targets.
- Ensure public health and knock-on benefits (reduced medical costs, better productivity / reduced absenteeism and better educational results) are included in the factors to be taken into account in deciding on expenditure and investment.
- Establish a fund to provide matching finance and support in making applications for drawing down a range of EU resources.
Sustainability in the Private Sector
- Encourage the incorporation of sustainability considerations and analysis in private sector decision-making, such as new reporting requirements for limited liability companies.
- Encourage a stepping up of Corporate Social Responsibility.
Enforcement of Environmental Law
- Proper enforcement of environmental law especially in fishing, quarrying, energy industries, and agribusiness is essential.
- Create 'Wildlife Crime Officers' managed through the EPA, NPWS and An Garda Síochána to reduce infringements of wildlife legislation, with state solicitors advised to secure fines that support environmental NGOs and the Wildlife Crime corp.
Employment
- Reduce the working week to alleviate unemployment and reduce consumption pressure and associated environmental impacts.
Cooperatives
- Update the legislation governing cooperatives to give a level playing field for all enterprises.
A Constitutional Right to a Clean and Healthy Environment
- Include the Right to a Clean and Healthy Environment in the Terms of Reference for the Constitutional Convention.
Energy
- Push for higher targets for Greenhouse Gas reductions in the EU.
- Develop and implement an effective Pay As You Save scheme.
- Restore the grants for thermal retrofit to their previous levels.
- Promote closed cycle local Biomass projects nationally.
- Invest in decentralised provision of innovative power supplies from a wide range of sources to ensure greater energy security and thriving local economies.
- Create a beneficial economic regime for the development of enaerobic digesters and increase the feed-in-tariffs in the current power purchase agreements to make it economically viable for electricity produced from anaerobic digesters to be sold on the national grid.
- Develop two new HVDC interconnectors for the export of renewable power in public ownership with European financing.
- Develop cross-border harmonisation of regulations regarding solid fuels.
- Establish a ring-fenced tax on all fossil fuel exploitation to be used to drive the move to renewable energy production, efficiencies and home energy retrofits.
Water
- Invest in wastewater treatment infrastructure sufficient to meet our EU law obligations and bring our waterways and water abstraction sources to good status.
- Stimulate the water conservation industry.
Transport
- Introduce measures to encourage Rail Freight.
- Invest in Rail Electrification.
- Develop a network of tourism-oriented high quality cycle routes to build on the success of the Great Western Greenway and similar routes throughout Europe.
- Focus on the development of enhanced bus networks in Gateway Cities.
- Drop the new major road proposals and use the capital to support public transport and cycle investments.
Nature Conservation
- Include nature conservation within the green economy and in economic stimulus packages.
- Ensure R&D Funds for strategic collection of marine and terrestrial wildlife data. This will employ consultants in small to medium businesses and also help to inform sectoral decision-making in areas of further employment (wind energy, use of marine resources etc).
- Secure our natural capital through funding nature conservation work, 'accounting for nature' sooner rather than later in policy development and in decision-making as a matter of urgency and link this to performance indicators that go 'beyond GDP'.
LIFE+ Project
- Provide assistance to those interested in putting together LIFE+ projects.
- Lobby for the increase of LIFE+ to 1% of the EU budget.
Sustainable Agriculture
- Support the Greening of Pillar 1 of the CAP and increasing Pillar 2 to 50% of the CAP budget.
- Prioritise a national debate on the EU Bioeconomy Strategy.
- Develop wild food policy framework to support wild food sector.
- Develop wool fibre insulation manufacturing to meet Irish and UK demand for insulation as our housing stock is retrofitted.
- Support an accelerated move towards organic farming and organic horticulture.
- Support the development of specialist and niche horticulture.
Tree Cover
- Protect and promote the genetics of native woodlands.
- Set as a policy goal the "long-term multifunctional and sustainable forestry and innovative forest sector that fulfils present and future social, economic and environmental needs, and supports forest-related livelihoods".
- Develop forest biomass based enterprises in particular local energy supply.
- Develop wood-fibre insulation manufacturing to meet Irish and UK demand for insulation as our housing stock is retrofitted.
- Support agroforestry pilots.
Marine
- Redirect fuel subsidy to transition package on sustainable low-carbon fishing with labelling and marketing support.
- Ensure access to fish resources to those who fish in the most socially and environmentally responsible ways and adhering to scientific advice - securing healthy fish stock and hence supporting fishing communities and associated jobs into the future.
- Establish Marine Protected Areas in 20% of Irish Waters.
- Highlight, disseminate and further develop the areas where Ireland is truly a leader in the Green Economy - e.g. Sea Bass.
- Adhere strictly to ICES scientific advice in this year's Fisheries Council negotiations to halt the overfishing of stocks.
- Prioritise the green securement of our marine and coastal ecosystems and their services including the natural defenses against climate change impacts.
- Build a state of the art artisan shore sea food and product industry.
- Halt the highest impact wild fisheries and aquaculture in and around Natura 2000 sites now.
- Strengthen the research in the marine environment - not only in the welcome areas of green renewable energy etc. as flagged by government, but also in the inshore and coastal areas for both conservation and small scale multi-use, where citizen science element empowers and informed coastal communities.
- Create green Jobs through the timely, innovative and participatory implementation of marine law: the Marine Directive being the most urgent legislation to address.
- Following the implementation of the above there would be a need for training to shift the process of reform up a gear.
Waste
- Develop closed loop policies for all materials streams, with labour intensive waste resource mining and recycling as a priority.
- Promote the development of anaerobic digestion of waste streams at community level to deliver combined heat and power and to recycle nutrients to the soils from whence they came.
- Introduce deposit-and-refund schemes on all recyclable food and drinks containers.
- Prioritise the implementation of the Food waste regulations of 2009 and investigate the use of edible foods discarded as waste.
Tourism
- Provide support for green tourism projects that enable local communities and businesses, including farmers to diversify and create more sustainable local economies.
- Massively expand CE scheme and Tús scheme in order to benefit built and natural heritage and with follow on tourism benefits.
- Pump prime niche tourism with wildlife as a quality offering supporting local nature reserves as attractions for tourism with spin off for local communities.
Innovation
- Use the Green Way as a prototype to promote similar Cleantech clusters around the large urban centres.
- Establish a process of change, led by Government in which all third level institutions become living laboratories for a Sustainable Ireland, for the Green Economy and as a driver for green job creation.
- Create 'Wildlife Crime Officers' managed through the EPA, NPWS and An Garda Síochána to reduce infringements of wildlife legislation, with state solicitors advised to secure fines that support environmental NGOs and the Wildlife Crime corp.
Leader Companies
- Include screening for environmental sustainability and job creation in the green economy in the pre-approval evaluation by Leader Companies (Integrated Local Development Companies).
Read the full plan here